If you are considering leveraging cloud for your workloads and data to the Google Cloud Platform, our team of certified professionals is ready to assist you in making a seamless transition to the cloud.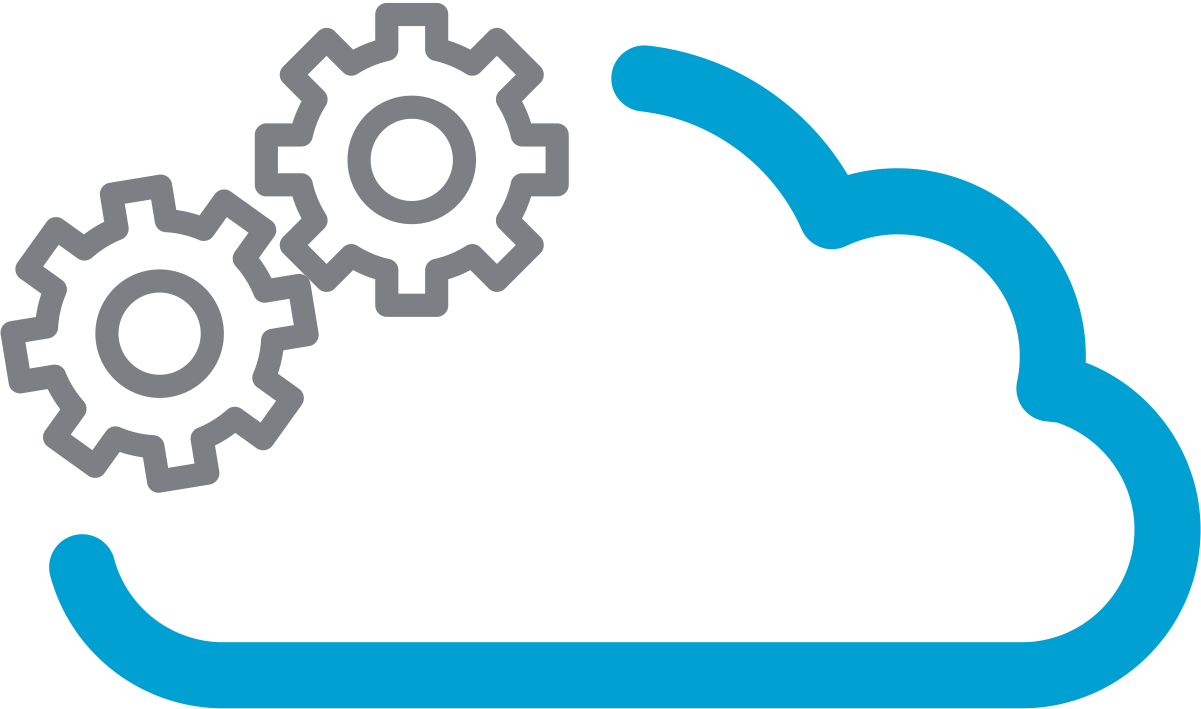 Migrating to the cloud can provide numerous benefits to businesses of all sizes. Cloud computing:
Allows companies to be more agile, scalable, and cost-effective by providing on-demand access to computing resources and storage, reducing time to market.
Enables businesses to focus on their core competencies so that they can generate value for their customers and offload the effort, skillset of management of their IT infrastructure to cloud service providers.
Assists the customers to handle seasonal and peak volumes, scale down to minimize their IT costs, all with operational expenditure (OPEX).
In addition to these operational benefits, the cloud also offers improved security, as cloud service providers invest heavily in securing their infrastructure and data centers by industry standards. This can provide peace of mind for companies that may not have the resources or expertise to secure their own IT infrastructure.
Finally, the cloud enables businesses to take advantage of the latest technologies, such as artificial intelligence and machine learning, to gain a competitive edge in their respective industries. By leveraging the cloud, companies can drive innovation and drive growth in the digital age.
We have a broad range of experience in a variety of domains, including telco, e-commerce, gaming, retail, manufacturing, and many more. This diverse experience allows us to bring best practices and insights from different industries to your cloud migration journey.
If your traditional workloads are currently running on-premises using legacy systems, our team of experts can help you modernize your IT infrastructure and migrate your workloads to the cloud to improve efficiency and optimize performance. We understand that every environment is unique and there are various challenges to consider when migrating to the cloud. Our team can provide the support and guidance you need to navigate this process successfully.
We offer a range of cloud migration services to help you get the most out of your cloud investment.
Our team can help you assess your current environment, plan your cloud architecture and migration strategy, and implement it. Once your data and VMs are in the cloud, we can assist you in leveraging modern technologies such as machine learning and artificial intelligence to reduce costs, create value, drive innovation, improve efficiency, and increase productivity. Our services include:
Scaling globally while increasing reliability and decreasing latency, and simplifying operations and product deployment at your own pace while achieving world class RTO and RPO.
Integrating, analyzing, and processing data with any tool or persona to enable fast, wide-ranging analysis and visualization to unlock valuable insights fast.
Discovering, managing, and securing data across various stores and locations to break down silos and enable complete analysis.
Ingesting any volume of data from any source in batch or real-time through native connectors and streaming capabilities with unlimited scalability to assist your business.
Our team can help you quickly migrate an application to the Google Cloud Platform (GCP) through an intensive, hands-on workshop. We will guide you through the process of setting up the core GCP architecture, sharing relevant reference architectures and use cases for your application, and working through detailed design considerations. We are skilled, certified and experienced to help you set up the foundational infrastructure in GCP and migrate and/or deploy your target application, standing it up and validating its functionality. After the process is complete, we will review and summarize key decisions, dependencies, issues, and lessons learned.
We can also help you set up a long-term production environment on the GCP and develop a strategy for key pipelines. We will focus on foundational architecture, technical design, reference pipelines, long-term operations, and project planning. As part of our engagement activities, we will support the setup of core foundational architecture and evaluate strategy for IAM, networking, monitoring, billing, and security. We will also review reference architectures and identify best practices for data pipelines, and identify representative pipelines to develop an architectural strategy for the new environment.
In addition to these services, we also offer support and guidance for your on-premise to cloud or cloud to cloud migration. Our team has a proven track record of delivering successful consultancy and implementation projects using Google Cloud technologies to customers in a variety of industries, including Telco, Banking, E-commerce, Gaming, Retail and Manufacturing. Trust us to help you plan and architect a big data process that meets your needs and goals.
We have a track record of successfully helping organizations of all sizes migrate to the cloud. Let us handle the technical details while you focus on your business. Contact us today to learn more about how we can help you migrate to the Google Cloud Platform.
Are you looking to take advantage of the scalability, reliability, and security of the Google Cloud Platform for your infrastructure needs? Our team of certified professionals is here to help.
Businesses are utilizing innovative digital initiatives to enhance their connections with customers. Cloud-Native Application Development offers companies the speed, reliability, and security necessary to build and run efficient applications that improve the customer experience while reducing the time to market.
Using GCP, you can focus on developing your application without spending effort on infrastructure related requirements. Google Cloud Platform offers an infrastructure that can adapt to changing demands, equipped with built-in security and compliance features with world class network and standards that enables you to adjust your capacity according to user traffic and ensures that the best version of your software is deployed.
Our team is equipped and certified to support you in the development and deployment of your app, providing assistance to ensure a smooth process and the ability to deploy across multiple clouds through the use of CI/CD pipelines with global high availability, capable of achieving industry leading RTO and RPO targets so that your critical business is always-on.